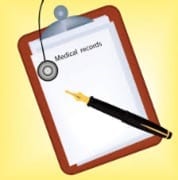 At Snaffle Travel we don't put specific age limits on our tours, but we also recognise that some travellers may find our itineraries challenging.
We have a duty of care to all tour participants and the tour hosts, so we do impose a firm policy on the level of fitness required by all our clients to attempt to ensure your safety and the safety of other travellers on our tours.
Snaffle Travel's goal is for all our travellers to enjoy their tour, not struggle through it! Which is why we want to work with you to ensure you are on the best possible trip for your fitness level. We do reserve the right to refuse bookings if we feel that the requirements of the tour are too demanding.
Snaffle Travel Tours are for independently minded travellers with good levels of mobility.

We rely on the information you provide us to be honest and completed as part of your booking request and updated as necessary. You warrant that the information you provide us is accurate and that there are no other medical issues (physical or mental) that may impact your ability to participate in the tour without the need for special assistance.
The minimum requirements for participation in the tour have been established with your best interests in mind and in consideration of your fellow passengers. Please be aware that the Tour Host/Manager may restrict or discontinue your participation in the tour if it is deemed that:
Your general health and/or your level of fitness does not meet the minimum requirements.
You significantly delay or inconvenience your fellow passengers.

If your circumstances change following your completion of the 'Fitness to Travel' form, then you must notify us as soon as reasonably possible, and in any circumstance prior to travel. We reserve the right to cancel your booking if your changed circumstances mean you will require special assistance from Snaffle Travel personnel during the tour which we are not reasonably able to provide. We suggest that your travel insurance (which you are obliged to have in place under these Terms) includes comprehensive cancellation coverage.
All tour members must be able to meet the following minimum fitness requirements:
Snaffle Travel tour participants are required to at least: 
Be able to walk for a minimum of 2 hours on uneven surfaces unaided, on any given day.
Walk up multiple flights of stairs, unaided and short, steep hills.
Be able to look after yourself on tour without the assistance of others.
Stand for a minimum of 20 minutes without needing to sit down, sometimes in hot/humid climates.
Be able to carry your own hand luggage. Many hotels no longer offer porterage so you will also be required to wheel/carry your own suitcase.  If you do require help with luggage you must let us know at the time of your booking so arrangements can be made.
Get on and off various modes of transport without assistance, including small boats and trains and sometimes with luggage.
Some hotels provide a shower over a bath. If you wish to request a shower only and/or hand rails, please let us know at the time of booking so we can request a suitable room if available (Not always guaranteed).
Passengers 75 years must complete this form and a signed Fitness to Travel declaration form (Part 2) from their doctor within one month of making their booking.
While we will still confirm your place on your tour, flight tickets cannot be issued until both the Fitness to travel form and a doctor's letter is received. Additional costs may be incurred if completed forms are not received by Snaffle Travel within these time frames.
Snaffle Travel generally does not accept bookings for single travellers 80 years of age and over without a travelling companion. Neither our Tour Manager/host nor your fellow travellers are equipped to act as a carer.
You agree not to hold us responsible for any decision made by a service provider to refuse to carry you or provide any service to you due to any special assistance being required which was not previously disclosed to us.
We will not be liable for any damage, injury, death or loss of any kind arising from your failure to fully disclose relevant medical information or resulting from any pre-existing medical condition.
If the Tour Manager/Host decides to restrict or discontinue your participation in the tour, Snaffle Travel will assist with alternative touring arrangements or your onward travel. You will incur the additional costs associated with this and there will be no refund for the section/s of the tour that you do not complete. Please acknowledge that you meet the minimum requirements for participation for the tour by completing the form below. Participation on the tour is dependent on the acceptance of the above tour conditions.
Please feel free to contact us if you have any questions.  Some of our tours are not so demanding and we can sometimes make certain arrangements depending on the level of requirements on a specific tour. Please call +61 427 286061 or email us on info@snaffletravel.com.au and we can give you a call back.
ALL TRAVELLERS
(Part 1) of this disclaimer must be completed within seven days of booking.
(Part 2) If you are over 75 years of age we will also require a doctors certificate to state you are of the required fitness to travel.