Welcome to Snaffle Travel
Snaffle Travel is a well established travel company that has been organising escorted equestrian tours since 2015 to some of the top equestrian events around the world.  Our groups have the opportunity to spectate and see some of the best horse and rider combinations.
We have hosted over 18 tours to major equestrian tours including the World Equestrian Games, Badminton Horse Trials, Calgary Stampede, Spain, Royal Windsor Show, CHIO Aachen, Falsterbo and much more.
We have discovered that people enjoy touring the world with other like-minded travellers who share similar interests. As a result, many people from our past groups have forged lifelong friendships thanks to the fantastic group dynamics our tours offer. Another benefit is the flexibility and leisurely nature of our tours with three to four nights in most locations. We invite you to experience all that our tour program promises with a wide range of exciting itineraries travelling to the world's best horse events as well as many interesting destinations with an equestrian flair.

WHY TRAVEL WITH US
Equestrian bespoke small group tours
Travel with like-minded people
We cater to solo-travellers
Make lifelong friends
See the best horses & riders in the world
Caring experienced tour guides
Just relax and turn up each day
We are committed to providing you with comprehensive travel services of the highest standard. Our personalised service and attention to detail, coupled with our in-depth knowledge, will take you to the world's best equestrian destinations, events and cultural experiences.  We also offer some spectacular destinations where you can explore on horseback independently.
Snaffle Travel is not only a travel agency, but is owned and operated by a team with over 25 years dedicated service to the travel industry, specialising in travel planning, management and hosting group tours to equestrian events across North and South America, Europe and the United Kingdom.
We can also offer tailored tours for other special interest groups whose love and passion is travelling the world to any destination in the world.
We invite you to contact us directly via email to info@snaffletravel.com.au, should you wish to enquire about any of our current tours in progress, or to discuss any general travel plans you have.
We can also schedule a Zoom call if preferred or we can call you back at a time suitable to you.
Don't forget to follow us on Facebook by clicking here.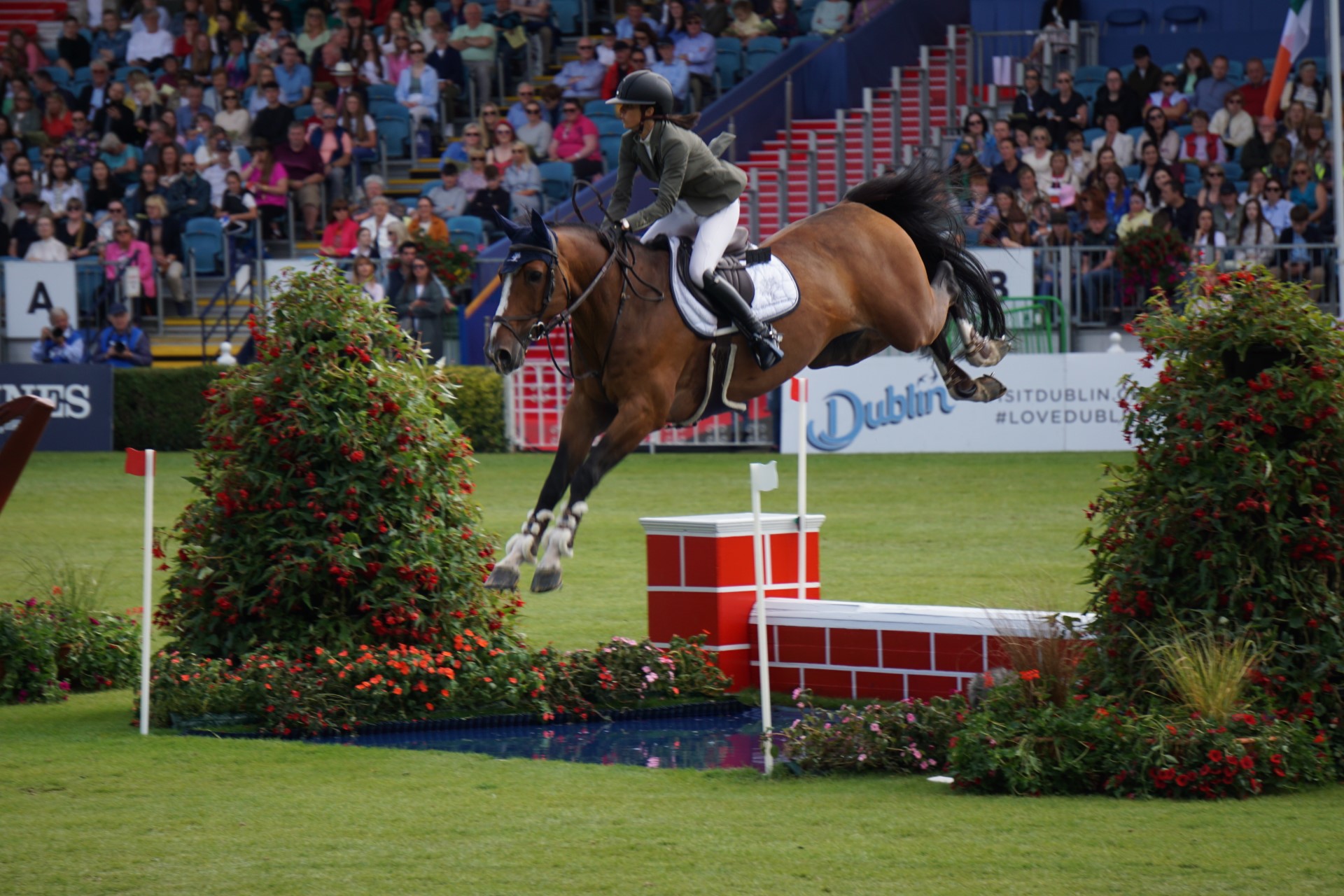 Dublin Horse Show & the Best of Ireland
16 Nights
Overview: Ireland's premier horse show, attracts Ireland's top riders as well as many international riders. Our tour includes a great mix of sightseeing, and equestrian…
Travel Dates: 05/08/25 - 21/08/25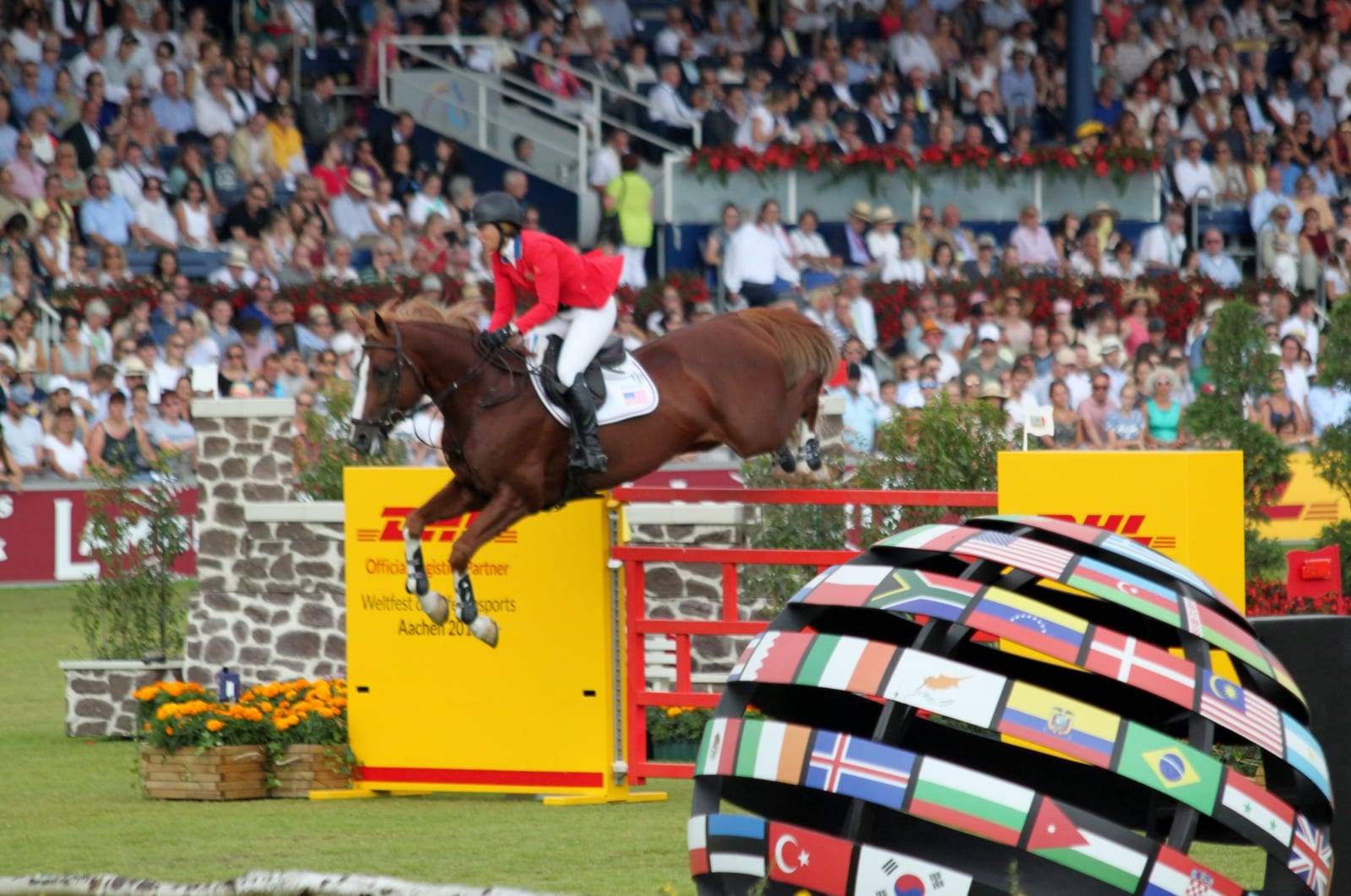 CHIO Aachen Equestrian Festival 2025
7 Nights
Overview: CHIO Aachen is one of the "Worlds's Best Equestrian Festival", held annually in Aachen, Germany. The event hosts Dressage, Show jumping, Eventing, Vaulting and Four…
Travel Dates: 29/06/25 - 08/07/25

CHIO Aachen 2017 & 2019
Just got home from an amazing trip that Tania organised. We attended Falsterbo Horse Show and stayed at Malmo Sweden, in the most amazing hotel that dated back to 1307. We then headed to Germany, Aachen to attend the best horse show in the world CHIO Aachen.
Tania was on hand to ensure we all had a great time and everything ran smoothly. 4 countries in 17 days, great sightseeing, wonderful horses, people, food and wine. would highly recommend Snaffle Travel for all your travel needs.
Carol Hill
Sunday Creek, Victoria, AU

Badminton Tour
I found Tania's Badminton Tour through an Internet search. She responded promptly to my enquiry, and although bookings had been finalised, kindly altered arrangements to accommodate me. I am very glad that I joined this group. Tania was an excellent leader, and gave us a good mix of free time and organised activities. The group (approximately 20) was an ideal size for us all to get to know one another, and for all to feel included. I would recommend Tania's equestrian tours without hesitation.
Anne Goodin
New Zealand

Canada & Calgary tour 2017
Just finished our tour with Tania to Canada featuring the Calgary Stampede and Show jumping at Spruce Meadow as well as a horse riding guest ranch stay. It was a lovely way to travel with like minded people with all the arrangements taken care of by someone else. We met some lovely people and even my non-horsey husband had a great time.
Barbara Bullen
Victoria, AU

Badminton & Royal Windsor Horse Show 2019
Had an excellent time at Badminton & Royal Windsor Horse Show and would highly recommend Snaffle Travel to any horse lovers who want a well organised, happy, friendly travel experience
Mandy Cousin
Victoria, AU

Badminton & Royal Windsor Horse Show 2019
Just wanted to say a big thank you to Tania. I was on this year's Badminton Trip/Windsor Horse Shows trip and it was just wonderful. We had a great time, well organised with plenty of free time in between. I travelled alone, but with a wonderful group of people on our trip I made some great friends. If Badminton is on your "bucket list", book in. It really is a trip of a life
Kim Greenan
NSW AU

Spain & Portugal riding holiday
Snaffle Travel arranged a magical holiday for me, where I spent a week at Epona near Carmona in Spain and another week at Quinta Do Falcoa – a riding farm in Portugal.
I had some other wonderful experiences, such as attending the Spanish Riding School in Jerez and a week sightseeing in Lisbon, as well as visiting Sintra and the Pena Palace.

The horses were amazing, and it was a privilege to ride such beautiful, well-cared-for, and highly trained Andalusian and Lusitano horses.
The hosts at both Equestrian facilities provided wonderful riding experiences and the dressage instruction was excellent on well-schooled and experienced horses.
I cannot wait to travel again on another Snaffle Travel trip!   

W Evans
South Australia

Badminton & Royal Windsor Horse Show 2019
Recently returned from UK after going to Badminton Horse Trials and Windsor Horse Show with Snaffle Travel. Wow, what a trip. Very well organised tour. Didn't have to worry about a thing, met some great people and memories that will be with me for a lifetime. Thank you Tania for making our trip special. Highly recommend.
Lynda Jane Bell
South Australia

Spain
I joined the trip to Spain with Tania and a super group of riders who supported one another riding, exploring, eating and playing. My first trip to Europe could not have been more enjoyable thanks to Tania for organising amazing venues and being the "go to" person at all times.
Sharon Willrath
Pattersons Lakes, Victoria, AU

Spain & Portugal
Thank you so much Tania , what an amazing trip to Spain, so much wonderful riding, brilliant nights of wine and laughter, exploring the incredible little bars and eateries, and thank you so much for rescuing my technologically inept self every time I needed to tap into the real world! To anyone thinking of doing this, just go, it's everything I imagined, and more, unforgettable memories.
Glynda Webster
Victoria, AU

Spain & Portugal
Huge thank you to Tania, what a fabulous 3 weeks away!! Great recommendations and her attention to detail made our whole trip so enjoyable and easy, thanks Tania
Cassie McDonald
Torquay, VIC, AU

Badminton Horse Trials 2016 & Spain 2017
I loved Badminton & Spain. Tania was very helpful in all aspects of both bookings. The hotel's were great, very clean and professional. I had dietary requirements which were taken care of. It was lovely to feel safe and looked after. Travelling for me was a scary thing but I am pleased I did this trip in a group and feel the need and the confidence to do more now.
Sue Pearce
Romsey, Victoria, AU

Portugal & Spain
Excellent experienced travel agent who helped us book the trip of a lifetime to Europe. Accommodation was top notch and well researched in excellent locations. Highly recommend Tania and her team.
Miranda Thomsen
Gherang, Victoria, AU

Portugal & Golega Horse Fair 2023
I had a most enjoyable time in Portugal at Quinta do Falcoa, and it exceeded all my expectations. Our host and all the team were excellent and Pedro our trainer was so enthusiastic and I really enjoyed the riding. I would certainly recommend the holiday and loved the Golega Horse Fair which was part of the package. Thank you
M Barnwell
Ireland

Badminton Horse Trials 2016 & World Equestrian Games 2018
Thanks Tania – great memories
I had a fabulous trip. Apart from the sheer fabulousness of Badminton itself,  it was an excellent mix of organised and free time, and the 'day trips' were fantastic. And much of the fun and friendly spirit of the group was due to the tone you set.
So, congratulations on a job well done, and I will start saving for another trip. Kentucky? Spruce Meadows? WEG? Hmmmmmm
Amanda Davies
Braidwood, ACT, AU